Explore the Art and Science of Greenhouse Growing
We've partnered with the BC Greenhouse Growers Association to bring teachers and their students to see just how a greenhouse works! On May 1st and 3rd, greenhouses in Abbotsford, Aldergrove, Delta and Surrey will open their doors to offer educational tours for grades 4-12 in celebration of BC Greenhouse Veggie Days. The Greenhouse tours have been designed to make curriculum connections for Food Studies, Culinary Arts, Sciences, Careers, Entrepreneurship, and Marketing.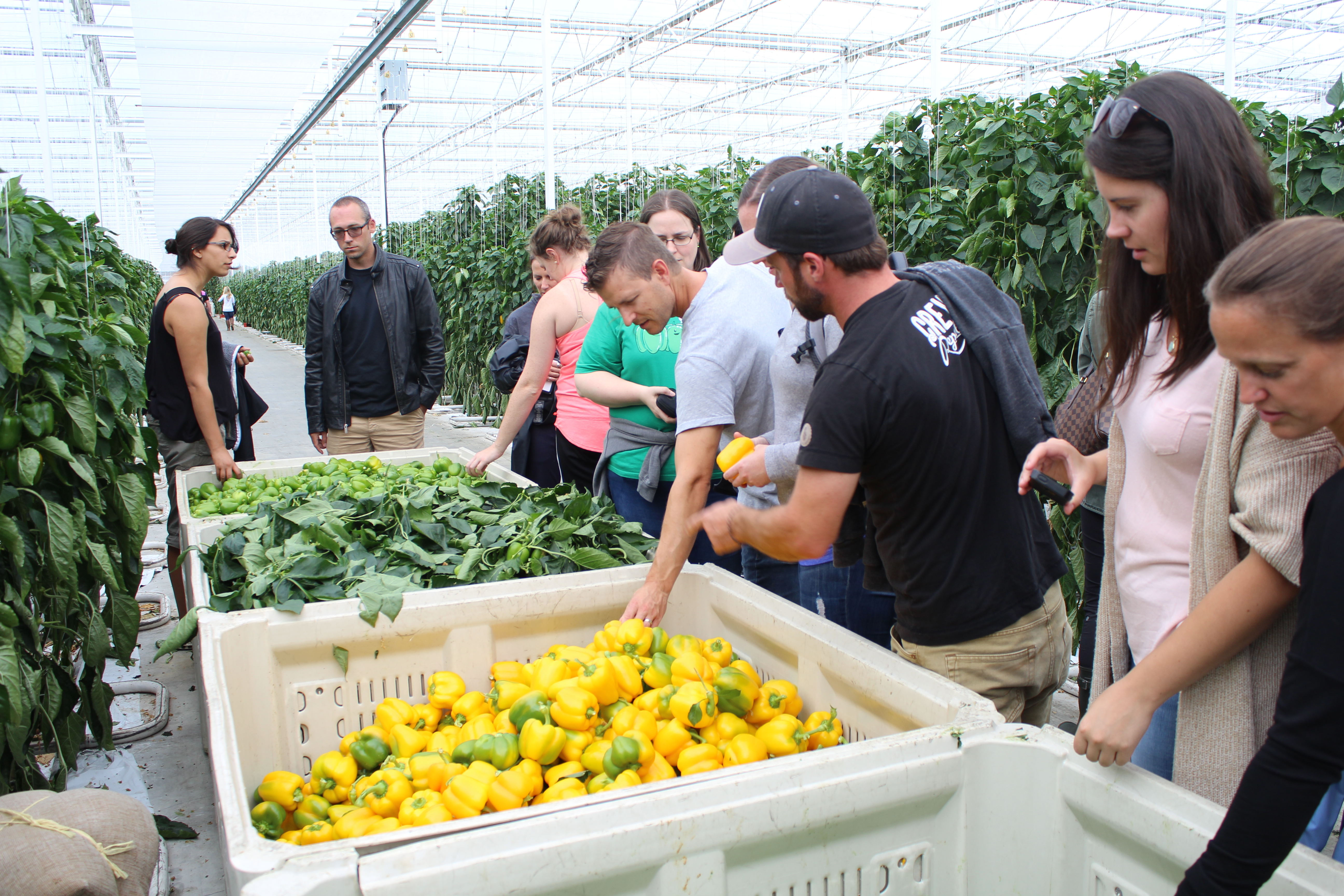 Tours from last year's Summer Institute Greenhouse Tour with our teachers
There will be four different stations that will highlight the major aspects of greenhouses:
1. Energy Cycles
2. Plants and Integrated Pest Management
3. The Workings of the Greenhouse and Careers
4. Grading Produce for Market and Marketing
Tours are 1 hour in length and will be led by experienced greenhouse growers who will share their passion for indoor growing. 
Try out some of these delicious recipes featuring BC greenhouse veggies!
BC Greenhouse Peperonata Puff Pastry with Goat Cheese