The agriculture industry has many exciting career opportunities in a number of disciplines. Students today could be our future farmers! To give them some ideas and information on how to pursue this path, we have a few helpful resources for you.
thinkAG
Calling all teachers and career counsellors! The award-winning thinkAG website is a one-stop-shop for learning resources and experiences to ignite interest in agriculture and food career journeys for students in grades 5-12. Offering them insight as to jobs tailored to their interests and personalities, this site will help them find their purpose-driven career. Ready to encourage students to thinkAG? Explore the diverse world of agriculture and food careers and resources at thinkag.ca.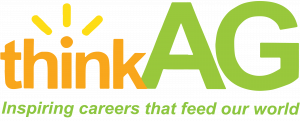 Careers in Agriculture
Find  profiles of interesting agriculture careers below courtesy of Agrilyze and BCAITC. Click on each profile to discover exciting jobs in agri-tech, land-use management, sustainability, and more.  Watch this video below to find out more about our partnership with Agrilyze to bring career education to BC students.
You can also use our Resource Order Form to order a Fields for Your Future resource package including a narrative CD, a poster, and four different informative brochures, including options in Environment, Food, Health, and Business. (all secondary school career advisors in BC have received a package).
Who Are Today's Farmers?
Farming is not only a business, it's a way of life, and farmers are motivated by their passion for the land and for producing food. Every day, BC farmers work hard to produce many of the foods and products we enjoy. Today's farmers are from of a multitude of races, ages, and backgrounds. To keep up with the challenges of this dynamic industry, they must be highly educated, skilled, and dedicated.
Get to know some of today's farmers through:
Agriculture Career and Job Links
Here's a current list of BC educational institutions offering courses or programs in Agriculture, Fisheries, or Food Science:
| | | |
| --- | --- | --- |
| Institution | Programs | Location |
| | Integrated Resource Management | Vancouver |
| | Horticulture | Victoria |
| | Horticulture, Fish Culture | Vancouver |
| | Horticulture | Cranbrook |
| | Horticulture | Langley |
| | Horticulture, Fisheries, and Aquaculture | Nanaimo |
| | Aquaculture and Fisheries Technician | Courtenay |
| | Horticulture, Agriculture General | Kelowna |
| | Pest Management, Resource and Environmental Mgmt. | Burnaby |
| | Horticulture, Pest Management, Agriculture General | Chilliwack/Abbotsford |
| | Agriculture degrees — all disciplines | Vancouver |
| | Biology | Prince George |
| | Biology | Victoria |