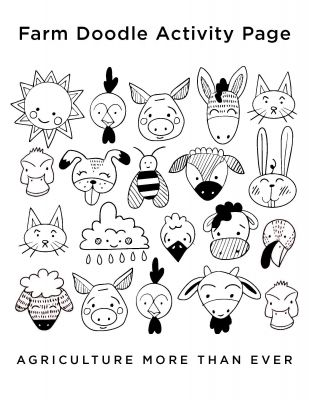 Here's a fun activity to celebrate Canada's Agriculture Day (February 23, 2021)! Download this farm doodle activity page and share with your students. Thank you to Agriculture More Than Ever for this wonderful resource.)
Things you can do with this page: • Colour the faces. • Find the animals that match. • Circle the two things that aren't animals.
Things to talk about: • What noises do each of these animals make? • Which animals have feathers? • Which animals are your favourite? Why is that? • Why do you think the sun and cloud are included?