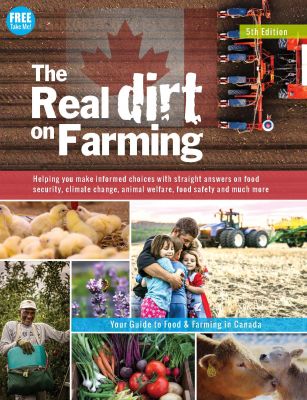 The Real Dirt on Farming is designed to connect people with the food they eat, and introduce them to some of Canada's farm families. This booklet provides basic facts on topics such as the food security, climate change, animal welfare, food safety, and much more. The goal of this book is to help people make informed decisions about the food they eat. 
Be sure to combine the Real Dirt on Farming booklet with the related Teachers' Guide to extend the learnings to your classroom. 
You can also order free printed copies of The Real Dirt on Farming for free delivery to your classroom via Canada Post here.